We blacks, we are children of God who has sent us here. I love my brown skin God gave to me as a blessing.
A White person may not understand the psychological scars of generations of being told you are inferior—less than
Or why so many Black men are angry forgiveness escapes them because so many look down their noses,
Berate and classify all blacks, even in humor. With our n****r foot and our n****r toes!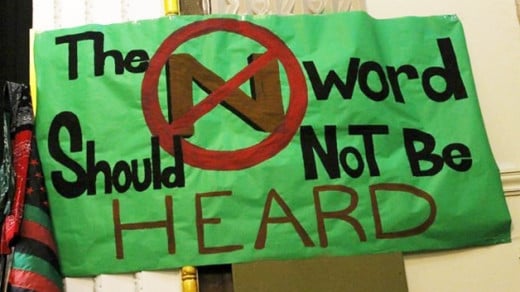 Us Blacks joke along with others calling each other Niggas instead of the other word thinking "Does the other word have resemblance? NO!
Are we stupid and lazy? Are we loud and boisterous? Some in all races can be labeled as so.
Some of my ancestors were Black and I look more like those Black Ancestors.
Some were slaves and some became free men calling each other brothers and sisters.
Then some were disenfranchised generation after generation not able to call the police when things went wrong.
The Police were the bad guys! O, have you heard? Looks like I'm singing that same sad song?
Because my skin is brown, I have been compared to excrement.
With that epitaph, no wonder women grabbed purses everywhere I went.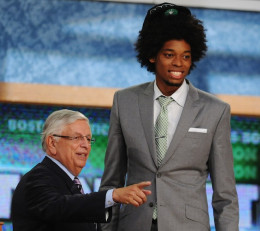 People fear me because I am dark and male and large and tall.
Oh, I hear people say "I get the same thing and am not black at all!"
The scar still remains from my third-grade teacher telling me Blacks and Whites don't go together.
In elementary school, I rode the bus and was called a N****r daily by older and bigger White boys, me, a feather
Daring me to say something their words did hurt.
It makes me sad to mention, but I even felt it in the church.
February reminds to love my heritage and focus on the good for which many races fought.
Never will I forget that Blacks are something other than the decedents of slaves or someone's kick for laughs or dirty snot.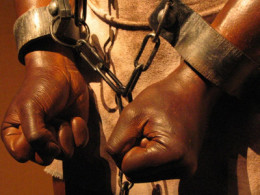 Tell me this then. If your tattoo makes you colored, when did I get mine? Oh, at birth. Your "colored" was a choice.
I am Black, my ancestors were slaves too. What happened to you does not take away why I still have a voice.
My people were slaves less than 17 decades ago, yours several thousand years, and your people still remain.
My people have no identity other than Black, slave, we claim Africa as our
motherland
, but we are not the same.
My ancestors are European, Native American--Cherokee and Seminole-- and African.
I don't know the rest and cannot claim my other heritage separately, so I am Black American
Am I bitter at my plight? I'll be honest. Sometimes I am.
All the bans and sour looks against me. Yeah, angry sometimes I am.
I know this, though. God sent me here in this brown body because He knew!
He knew that I could handle this test and turmoil I have to go through.
He knew I would love myself and love my race and my skin
He knew that I could rise above and find Christ in the end.
And when all is said and done and I go home to the gift for me that Christ has won;
He will say, you have passed the test, with my help, you have given in to hatred none.
Despite your feelings. You have walked in My shoes and suffered as a hiss;
Come to Me My son and walk in My gift of eternal life, a life of heavenly bliss.
I gladly will receive that handout from God Himself
I gladly partake the gift he offers all, eternal Welfare!